Listening to the wind of change cantavano gli Scorpions… io invece dico: annusate amici, non andate a caso, usate il naso. Voglia di cambiare?
Niente paura, non si tratta di chirurgia estetica ne di compulsivi tagli di capelli, qui si respira aria di cambiamento e già che la inspiriamo perché non renderla profumata?
Odori per cambiare, un solo aroma può bastare per sentirsi diversi? E se sì, quali sono queste piccole magie impalpabili che ci fanno sognare? La risposta è sempre quella: quello che c'è al centro del nostro viso può essere il miglior stylist della nostra vita.
Quando si dice "cambiare profumo" non è semplicisticamente un fatto di noia, il cambiamento che avviene dentro di noi è ben più profondo… è emozionale. Cambia l'aroma che ci identifica: cambiamo anche noi. Quello che scegliamo di comunicare al mondo semplicemente con la nostra presenza attraverso una scia odorosa, il nostro messaggio personale, cambia forma al passo con quello che viviamo.
Secondo il Buddhismo abbiamo più di una vita a disposizione per raggiungere il Nirvana, la rinascita dello spirito che dopo la morte si distacca dal corpo che prende necessariamente tutto ciò che è stato. In virtù del Karma quel che l'individuo semina raccoglierà, in virtù del nostro olfatto ciò che abbiamo annusato e che ci ha accompagnati in un dato momento della nostra vita, ad un certo punto si spegnerà lasciando posto ad un altro aroma e sarà per sposarsi al meglio con la nostra personalità (che ovviamente avrà collezionato mille e più odori).
Quindi se siete in uno dei periodi di congiunzione della vostra vita fermatevi un attimo ed annusate: avete voglia di leggerezza? Il mughetto è quello che fa per voi. Siete stanchi d'incrociare le dita aspettando buone notizie? La risposta è il biancospino. Voglia di nuove amicizie? Potrà guidarvi un buon profumo di Fresia. In cerca di una dose di buon umore? Provate una fragranza agrumata, come una colonia.
Sapevate che la percentuale di odori correttamente distinti non oltrepassa il 70-80%? Mi viene da pensare che nel restante 20% in mezzo a tutti i fattori dell'apparato olfattivo e cerebrale, ci sia anche del nostro: una piccola architettura che inconsciamente abbiamo costruito e che al momento giusto, stimolata dall'odore giusto, potrà regalarci un'emozione o perché no, una nuova noi! Con l'odore giusto anche il lato più straordinario che avevamo lì, latente, pronto per noi, potrà attivarsi ed essere coltivato con estrema naturalezza.
Il fatto interessante è che possiamo scegliere di cambiare o possiamo scegliere di rivivere e farci circondare da un ricordo, un'idea di qualcosa che ha avuto particolare significato nella nostra vita, indossarlo e sentirci più a casa in questo modo che fra quattro mura domestiche e farci rinascere. Perché la verità è che un profumo, un odore… sono come la petite robe noir con la differenza che ogni volta indossato ci regala sensazioni differenti, e se davvero una composizione di aromi è capace di farci sentire "nuove", il primo passo da fare non è ridotto semplicemente allo scegliere una fragranza nuova ma a quello di annusare ciò che c'è nella tavolozza della nostra anima, liberare le narici e far entrare il mondo!
FOCUS FRAGRANZE
Ad aiutarci a sondare il nostro io più nascosto ed a scoprire quello che si agita in noi ora c'è una serie di profumi: la Black Series di Blood Concept, esplorando quello che scorre nelle nostre vene sono state create quattro fragranze che rappresentano i vari gruppi sanguigni 0, A, B e AB.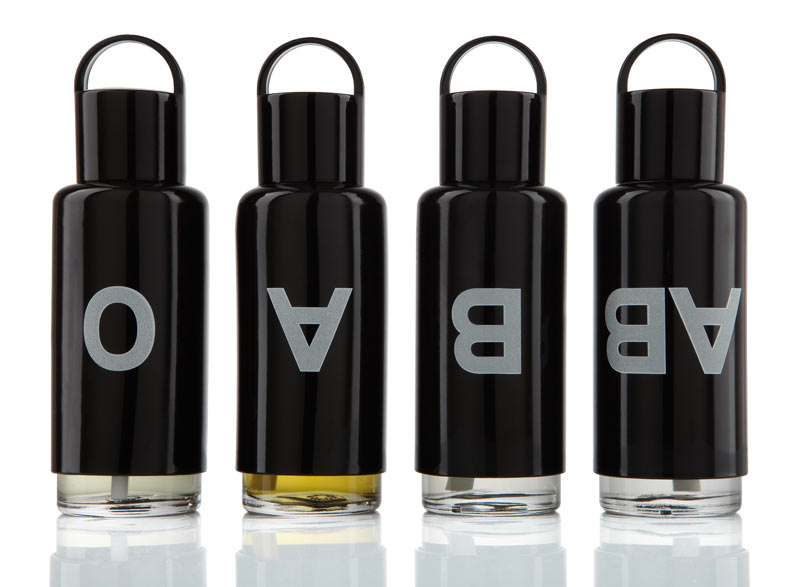 A darci l'idea di un giardino segreto, fiabesco quasi ed inusuale, dove riposano fiori o innocenti o velenosissimi ma estremamente magnetici; ispirato ai giardini botanici caratteristici del 18°secolo dov'era possibile trovare specie esotiche e rare troneggiando con i loro colori vividi e forme incredibili. Parliamo di FLORABOTANICA di Balenciaga, un profumo con un'esperienza sensoriale molto particolare. Rappresenta la magnetica sensualità in noi, senza dolcezza, senza essere dichiaratamente attraente.
Per svelare il misticismo che c'è in noi… solo la pietra. Olivier Durbano ci svela come Lapis Philosophorum il segreto delle gemme: tormalina, quarzo citrino, giada, ametista, cristallo di rocca e turchese. Jus insoliti nei quali sono racchiusi antichi poteri terapeutici delle pietre, dove il simbolismo del regno minerale incontra gli aromi vegetali. Una fragranza per un noi riflessivo, giunto al punto di meditazione e raccoglimento o semplicemente per rasserenare lo spirito.